Having curly hair can often be difficult to deal with. It tends to have less moisture and dry out more easily than straight hair, making it harder to take care of. It requires much more work, but with the right products and proper routine, your curly hair will look stunning in no time.
Ingredients for Healthy Curly Hair
Manuka honey
Manuka honey is made in Australia and New Zealand by bees that pollinate the Tea Tree. This special honey is a great humectant that can help avoid split ends and hydrate dry scalps. It can also help you regrow thinning hair and reduce hair loss because it's full of amino acids, vitamins and minerals that nourish your scalp and follicles.
Avocado Oil
Avocado oil is an extremely moisturizing product that also has monounsaturated fats and vitamins that will nourish your scalp to help hair look shiny and hydrated. Both avocado oil and manuka honey need some time to sink into your hair before you can see all the benefits.
You can achieve this by using products such as Sofn'free for Natural Hair Leave-In Conditioner with Manuka Honey & Avocado Oil, which you can leave to work on your hair during the day.
Flaxseed Oil
Another great plant-based oil to nourish your curls is flaxseed oil. It is often used to grow stronger and glossier hair, while also providing relief from dandruff. It is rich in Vitamin E, fiber and antioxidants that will help you take good care of your scalp.
Rosewater
While the previously mentioned oils can help moisturize your hair, rosewater brings balance. Too much oil on the scalp can lead to irritation and give a not-so-pleasant look to your hair. Rosewater can help reduce oiliness and keep your pH under control to reduce frizz and add shine.
Since flaxseed oil and rosewater complement each other, your curls will benefit from using a product that includes both, such as Sofn'free for Natural Hair Curl Elongating Gel with Flaxseed Oil & Rosewater. It can help you prevent shrinkage and define your natural curls while adding moisture and shine.
Curl Styling Technique
You know what products to use on your hair, so now it's time to let you know how to use them. The following is a 6-step technique known as Bantu Knot-out, which is perfect to take care of stubborn, 4b or 4c types of hair.
Step 1:
Part a section of hair using a wide-tooth comb.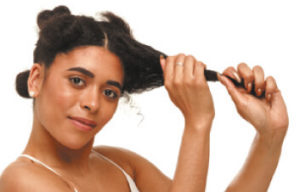 Step 2:
Apply the Leave-in Conditioner and detangle hair.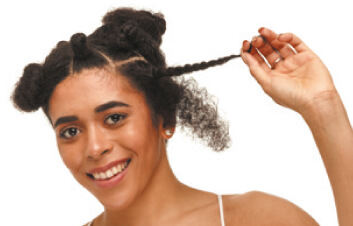 Step 3:
Make a subsection, finger twist hair twist folds on itself. Wrap the end around the base (roots) and secure with a bobby pin.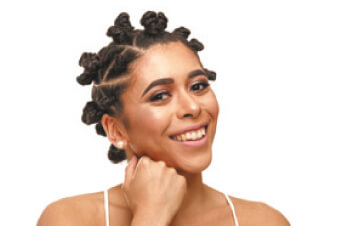 Step 4:
Repeat the previous steps for each section until all knots are complete.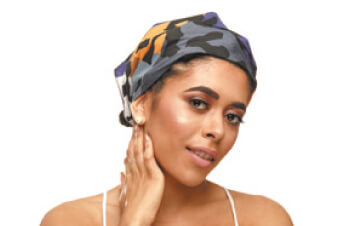 Step 5:
Wrap hair with a silk scarf to set the hairstyle. For the best results, set overnight.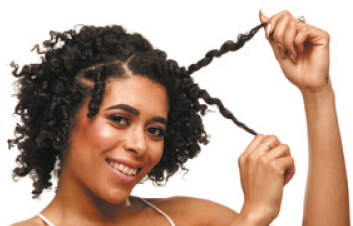 Step 6:
Remove the headscarf and carefully unknot one knot at a time in the opposite direction, helping to keep the curls in shape. Then, apply the Curl Elongating Gel to fingertips and apply generously to hair.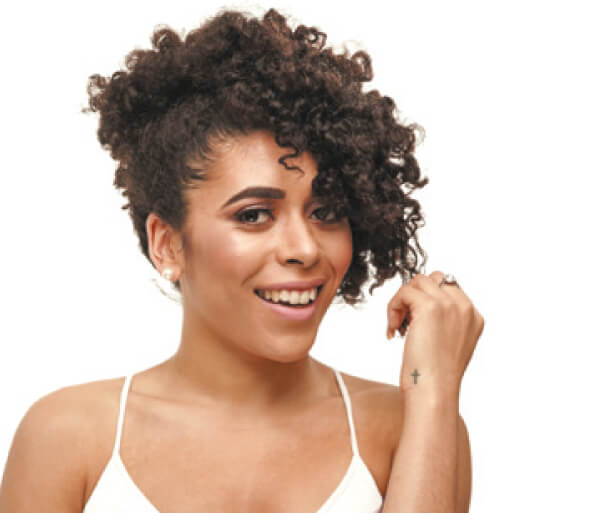 And that's it! Follow this routine and enjoy your natural curls. Stay in tune for more tips on how to care for your natural curls in the upcoming Part 2 of this article.