In our previous article, we mentioned some of the ingredients you can find on hair products that help you take care of your beautiful curls and how to use them… and now we're back with more!
Ingredients for Healthy Curly Hair
Coconut Oil
Coconut oil is said to have several benefits for your hair and scalp. You can use it in many different ways, starting from the raw oil to products containing it as the main ingredient, such as shampoo, hair masks, conditioners and lotions.
It can penetrate deep into your hair shafts, sealing in moisture and preventing protein loss; both of which your curls need to look shiny and maintain their elasticity. It can bring your hair back to life protecting it from frizz and breakage from roots to ends.
Jamaican Black Castor Oil
This oil shares many of its properties with coconut oil. It works for all hair types, but it's especially good for curly ones, because they need to be moisturized more frequently than other types of hair.
It contains nutrients that thicken and strengthen your hair to keep your curls elastic and bouncy. It is used to treat dandruff, eczema and dry, itchy scalps because it increases blood flow to the scalp while supplying it with valuable nutrients for hair follicles.
If you want your curly hair to enjoy all the benefits from these two natural oils, you can use Sofn'free for Natural Hair Curling Crème with Coconut & Jamaican Black Castor Oils after treating your hair with a detangling product like Sofn'free for Natural Hair Leave-In Conditioner with Manuka Honey & Avocado Oil.
Afterward, just use Sofn'free for Natural Hair Everyday Curl Refresh with Coconut & Jamaican Black Castor Oils, to revive your hairstyle any time of the day.
Curl Styling Technique
Follow the steps below to make the most out of these products using the Two Strand Twist-Out hairstyling technique for natural curls.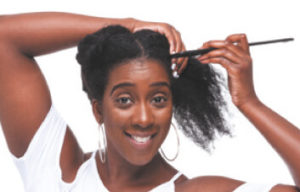 Step 1:
To prepare your hair, use a tail comb to part your hair into 4-6 sections using butterfly clamps to hold each section in place. Depending on the finished look, create a middle or side parting.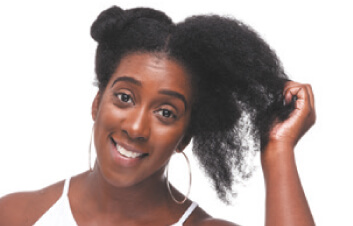 Step 2:
Take a section at a time, apply a small amount of the Leave-In Conditioner from root to tip, detangle using a wide tooth comb and reclamp.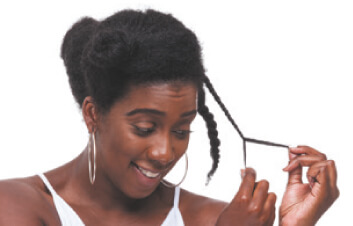 Step 3:
Next, unclamp a section and make a subsection and twist down to the ends. Repeat this step throughout your entire head.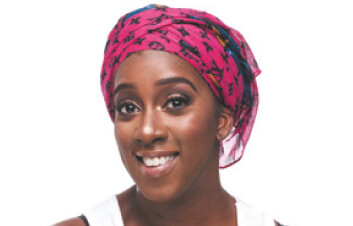 Step 4:
For the best results, use bobby pins to stretch and pin back your twists, wrap your hair using a silk scarf and let your twists dry overnight or up to 7 hours.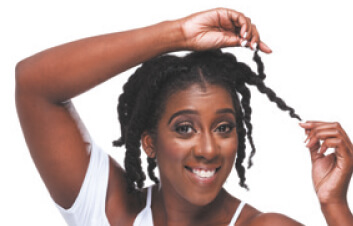 Step 5:
Untwist each twist in the opposite direction. Separate each twist into two to three parts.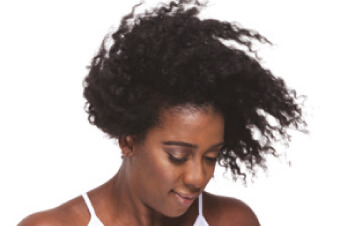 Step 6:
Use a wide tooth comb at the roots for more volume and then shake loose for the perfect looking twist-out. Apply the Curling Crème and gently massage in and work through hair from roots to ends for extra curl definition.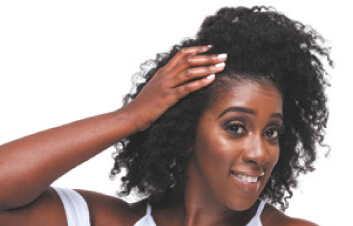 Step 7:
Lightly spray the Everyday Curl Refresh on your hair and work through hair from roots to ends daily to revive your curls.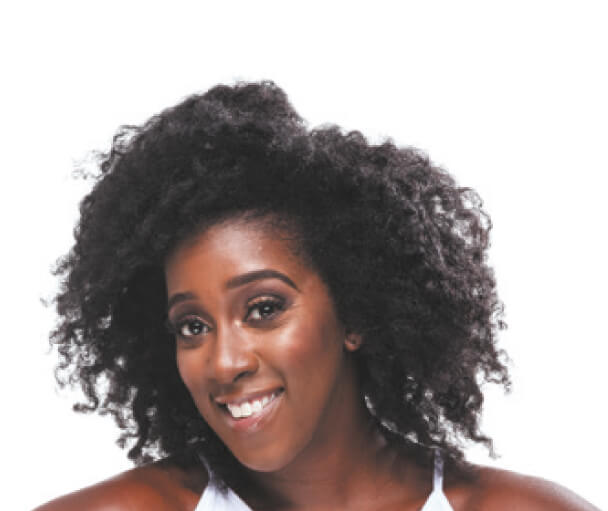 You have all the tips, now all that's left is to go find the best products to show off your amazing natural curls to the world.